Garden furniture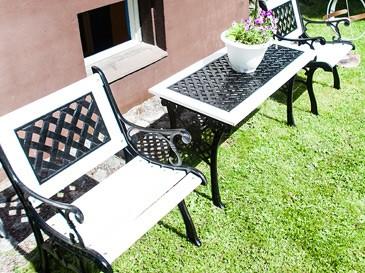 Garden furniture made of wood and metal were really worn and needed a new coat.
The chairs and the table were first dismantled and then cleaned by soda blasting. Next, wood and metal parts were given a fresh white and black coat with Maston Hammer smooth spray.
Working instruction:
1. Sand down and clean the surface well before painting.
2. First paint the surfaces with a primer.
3. Let the primer dry for 5–10 minutes.
4. Paint the surface with your preferred tone working from up to down.
5. Paint several coats, using more paint on the top coat.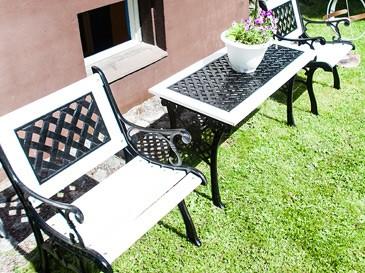 Other articles