Easy chairs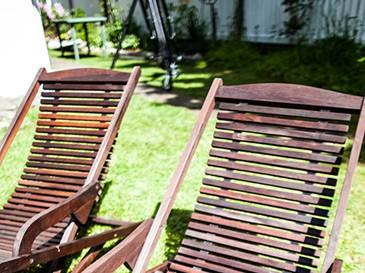 Weather-beaten easy chairs were treated with teak oil which made them look new.
Surfaces were cleaned and treated with Teak Oil spray and left to dry for 10 minutes. Finally, any excess oil was wiped off.
Working instruction:
1. Clean surfaces well.
2. Treat with Teak oil.
3. Let fry for 10 minutes.
4. Wipe off any excess oil.
5. Check that the surfaces are dry before use.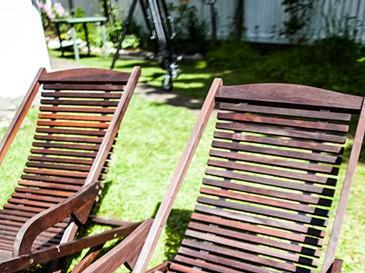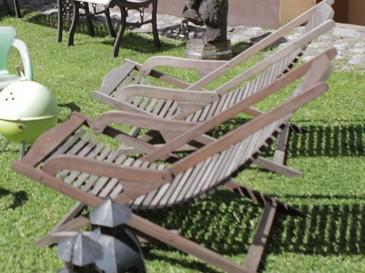 Other articles